The AGF 2.0 is an aerosol generator for the atomization of liquids and latex suspensions with a constant particle rate and defined particle spectrum.
The AGF 2.0 system comprises an adjustable binary nozzle for adjustment of the desired mass flow and a cyclone with a cut-off of 2 µm. As a result, virtually no particles > 2 µm are generated.
AGF 2.0 functional principle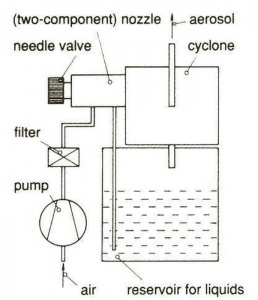 Fig.12: Functional principle of the AGF series, including cyclone
Startup
The liquid to be dispersed is filled in the reservoir and the AGF 2.0 is connected to the compressed air connection. A manometer enables the mass flow of the liquid to be continuously adjusted using the primary pressure on the nozzle. The mist of droplets generated by the nozzle flows tangentially into a cyclone. Large particles are separated here by centrifugal force and drip back into the reservoir. The remaining droplets leave the cyclone via the so-called "immersion tube". The size spectrum of these droplets is determined on the one hand by the primary droplet spectrum generated by the nozzle, but especially by the separation characteristics of the cyclone on the other hand.
The separation size is able to be calculated: daerodyn.max = 2 µm, i.e. regardless of the liquid to be atomized, the max. particle size is daerodyn ≈ 2 µm.



Table 1: Overview of the AGF and UGF systems