Viruses such as Covid-19 or flu viruses spread as aerosols and infect other people through the respiratory tract.
Superspreaders or superemitters are people who exhale a particularly high number of pathogens. They are therefore considered to be particularly infectious. The Resp-Aer-Meter helps to identify superspreaders and initiate appropriate safety measures.
Function: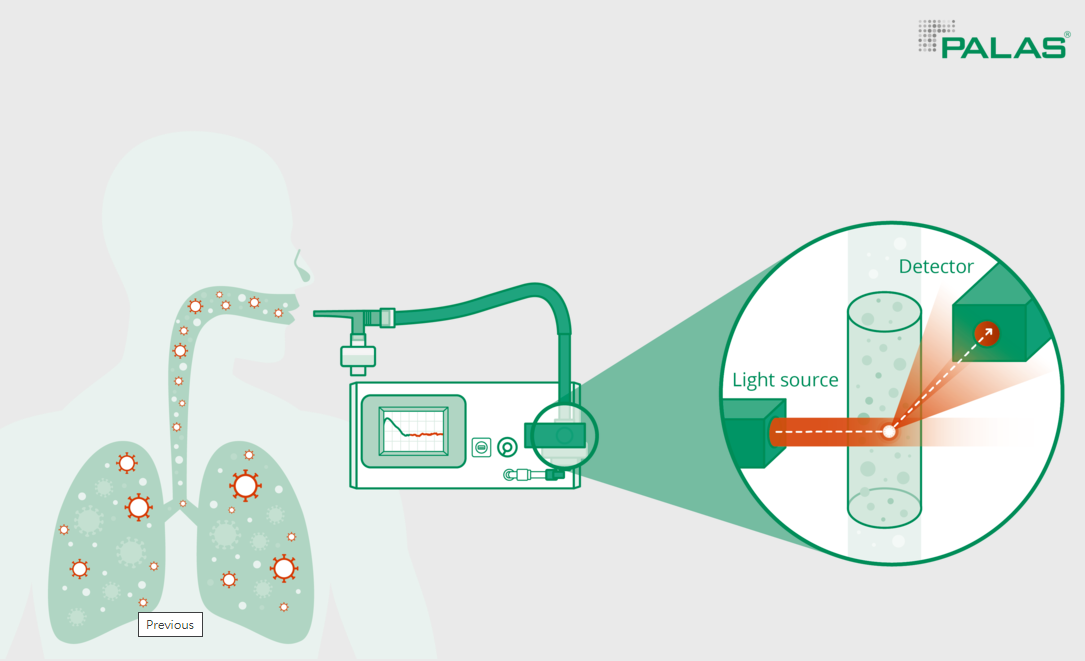 Fig. 1: Resp-Aer-Meter / How it works
To analyze the risk of infection, the test person inhales and exhales into the measuring device for approx. 30 s.
The exhaled air is sucked in by the Resp-Aer-Meter. Before the measurement, the aspirated particles are conditioned in the aerosol conditioning area in order to differentiate between pure droplets (e.g. spit or water droplets) and potentially infectious particles (bacteria, viruses = solid).
To measure the particle size and concentration, the Resp-Aer-Meter works with the white light LED sensor of the Fidas® system, which has proven itself in environmental measurements. Even the smallest particles from 145 nm are recorded individually and their size and number are detected online.




Fig. 2: Resp-Aer-Meter / Comparison of aerosols in exhaled air over time
People with low (normal) particle emissions in their exhaled air pose only a low risk of infection for their environment. The so-called superspreaders may exhale up to 100 times more particles due to the virus attack and are therefore a high risk of infection for their environment.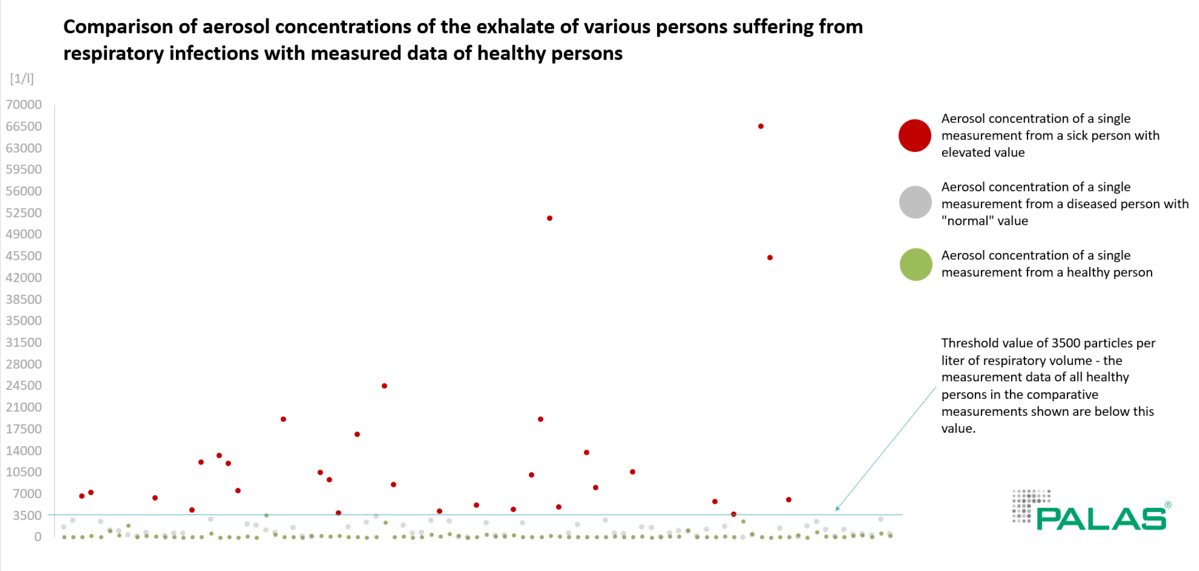 Fig. 3: Comparison of aerosol concentrations of persons suffering from respiratory infections with measured data of healthy persons
In addition, many of the exhaled particles are smaller than usual in normal air. In the case of Covid-19 it is about especially small viruses (approx. 150 to 400 nm) of superemitters. Accordingly, they can be distributed more easily in the area.




Fig. 4: Resp-Aer-Meter / Comparison of aerosols in exhaled air (distribution)
More about the spread of virus-carrying aerosols by superspreaders can be found here .