The PMFT 1000 tests respirators better than the standard with additional accurate analysis of filter mask efficiency for SARS-CoV-2 (size approximately 120 nm to 160 nm). 8 size channels for 100 nm and 180 nm efficiency.
The PMFT 1000 is equipped with aerosol generators for measuring penetration with oil and salt. Measurement procedures for quick quality control (short test) or for testing according to standard (exposure test) are supplied.
Operation and automatic printout of the measurement results are therefore easy even for inexperienced users.
The measurement of total penetration and penetration via particle size is carried out with the high-precision Promo 1000 aerosol photometer.
The size distribution of the test aerosol according to the standard is as follows:
EN 149:
Oil: Media diameter 290 nm | Geom. standard deviation 1.85
Salt: Media diameter 70 nm | Geom. standard deviation 2.5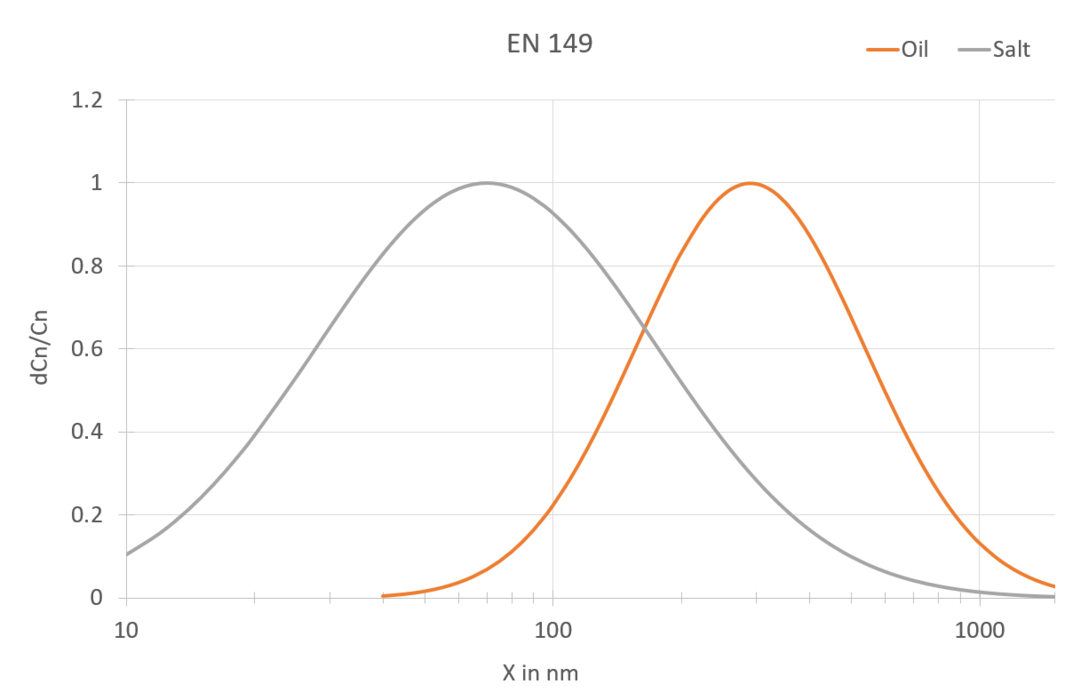 42 CFR 84 / GB 2626:
Oil: Media diameter 200 nm | Geom. standard deviation 1.6
Salt: Media diameter 55 nm | Geom. standard deviation 1.86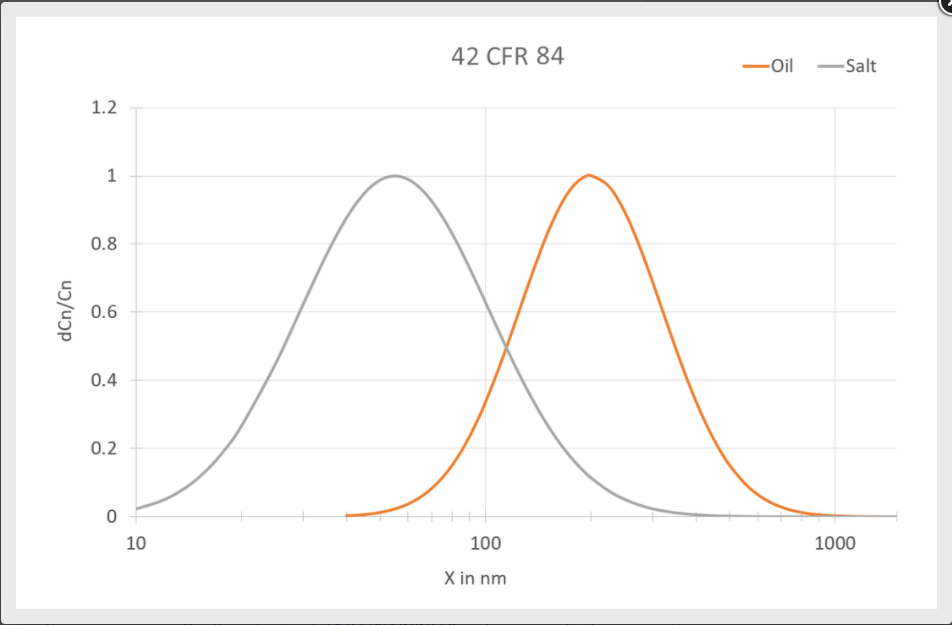 Based on the measurement of particle penetration via particle size, the PMFT can also be used to view the tolerances in the particle size distribution according to En 13274-7 as min./max. penetration values. In addition, comparative values to other manufacturers are possible (option).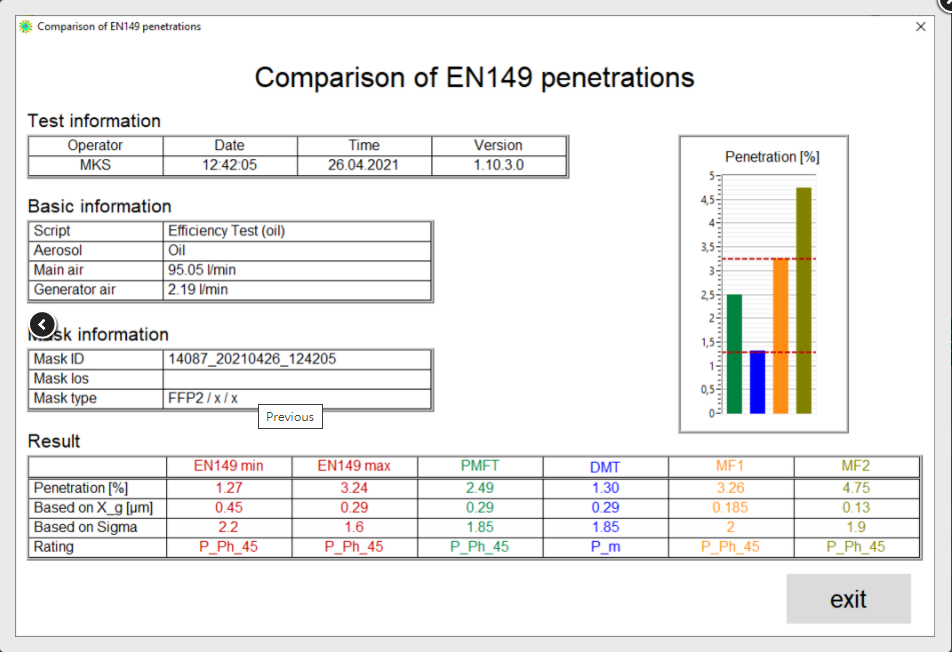 The comparison with other standards (42CFR84/NIOSH) is also easy with the 42CFR84 upgrade KIT.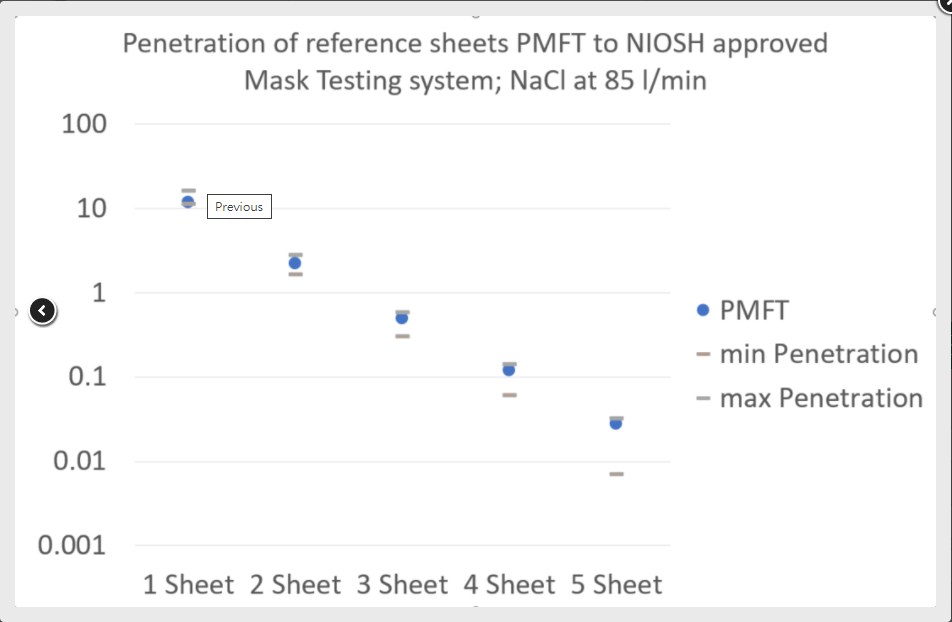 Overview of standards for face mask penetration testing
EN 149

EN 13274-7

EN 13274-7

GB 2626

GB 2626

42 CFR 84

42 CFR 84

Aerosol

see EN 13274-7

NaCl

PaO

NaCl

PaO/DOP

NaCl

DOP

Mean diameter

see EN 13274-7

0.06 – 0.1 µm

0.29 – 0.45 µm

0.055 – 0.095 µm

0.165 – 0.205 µm

0.055 – 0.095 µm

0.165 – 0.205 µm

Standard deviation

see EN 13274-7

2 – 3

1.6 – 2.2

< 1.86 (by additional software module)

< 1.6 (by additional software module)

< 1.86 (by additional software module)

< 1.6 (by additional software module)

Concentration

see EN 13274-7

4 –12 mg/m³

15 – 25 mg/m³

< 200 mg/m³

(50 mg/m³) < 200 mg/m³

< 200 mg/m³

< 200 mg/m³

Discharge

-

-

-

required

required

required

required

Air flow

see EN 13274-7

95 l/min

95 l/min

85 ± 4 l/min

85 ± 4 l/min

85 ± 4 l/min

85 ± 4.25 l/min

Temperature

see EN 13274-7

22 ± 3 °C

-

25 ± 5 °C

25 ± 5 °C

25 ± 5 °C

25 ± 5 °C

Rel. humidity

see EN 13274-7

< 40 %

-

20 – 40 %

(by compressed air)

-

20 – 40 %

(by compressed air)

20 – 40 %

(by compressed air)

Measurement device

see EN 13274-7

Light scattering photometer

Light scattering photometer

Light scattering photometer

Measuring time

see EN 13274-7

30 s

30 s

lowest eff. during loading

lowest eff. during loading

lowest eff. during loading

lowest eff. during loading

Pause time

see EN 13274-7

180 s

180 s

lowest eff. during loading

lowest eff. during loading

lowest eff. during loading

lowest eff. during loading

Exposition

120 mg

120 mg

120 mg

PMFT remarks